26

04

KENYANS MUST STOP THE POLITICAL GRAVY TRAIN OF TRAITORS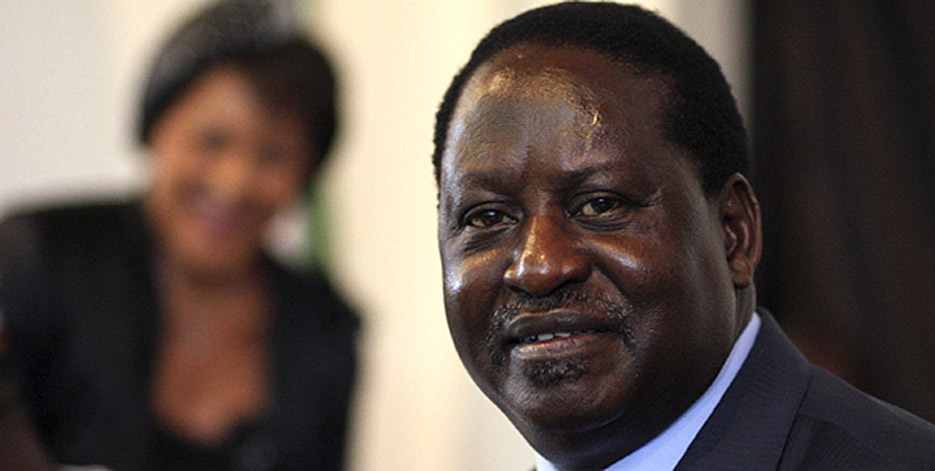 Raila Odinga is a war veteran who should be handled by other war veterans like us to save this nation from disintegrating. Raila Odinga is causing what we call in political Science despondence and panic among the masses. His populist punches create faults and add agony to a nation that wants to rebuild.


I have warned my Jubilee friends that Kenya has two great enemies. Dr. Kofi Annan and his external friends supported by the French and an NGO sponsored opposition that will dismember this nation called Kenya soon.
There are those few malcontents in Kenya and Africa who fail to see the signs of regime change coming.


Since last year 2014 May when Raila Odinga, Hassan Omar and my good friend Hassan Joho left for US to have tutorial lessons in regime change from Dr. Dick Morris and Dr. Kofi Annan, I have maintained that Kenya is heading for political strangulation.

Any scholar who is internationally exposed and has studied Political Science and International Relations in Britain or elsewhere in the world, like I have done will, tell you that seeds of regime change have been growing slowly and slowly in Kenya until the final phase of OKOA Kenya madness that was launched last week.


I warned my Jubilee friends about the signs of DIALOGUE, SABA SABA, OKOA KENYA, IEBC SAGA, CORRUPTION SAGA, and STRIKES BY CIVIL SOCIETY AND CIVIL SERVANTS, whose signs are in the sky and are present in Kenya today.
In Ukraine opposition parties went beyond normal demands of democracy by asking for MATERNITY LEAVE for men, and the government refused to give in.
In Kenya the opposition has used many tenets to demand impossible things from the Jubilee Government. Remember they said they will make governance impossible for Jubilee in 2013 when they returned from South Africa.


It is therefore not shocking to me who has been consistent about regime change tactics in Kenya to hear Raila Odinga calling for fresh elections in desperate move to deliver himself to State House Kenya . Some of us who battled ICC and defeated ICC on Uhuru Kenyatta case know very well that goal posts have been shifted by Dr. Kofi Annan on the second case where external and internal traitor clique are determined to politically jail William Ruto and Arap Sang using ICC with or without evidence. The signs are now clear.


Calls for a fresh election are clear signs that Raila Odinga and foreign backers are determined to use any method to disrupt the peace that Kenya has had since 2007. The signs are in the clouds, and those who have ears hear. Majau Kithinji Kevin Ocharo Willy Omosa Onyango Ochieng Jr. Dennis ItumbiRonoh Kipchumba Cornely Kimutai Keitany Geoffrey Rugut Cherotich Carren Kiki Faith C Muthoni Cathy Irungu Joseph Githu Mugo Wa Wairimu Polycarp Hinga Kiruga Thuku Zack Kinuthia Dann Mwangi
Dr. David Nyekorach- Matsanga.
London - UK
Tel: +447930901252
Tel: +254723312564
africastrategy@hotmail.com.
dr.davidmatsanga@yahoo.com.
www.panafricanforumltd.com.
www.africaworldmedia.com
www.africaforumonicc.com
Follow Me On:
Twitter: https://twitter.com/MatsangaDr